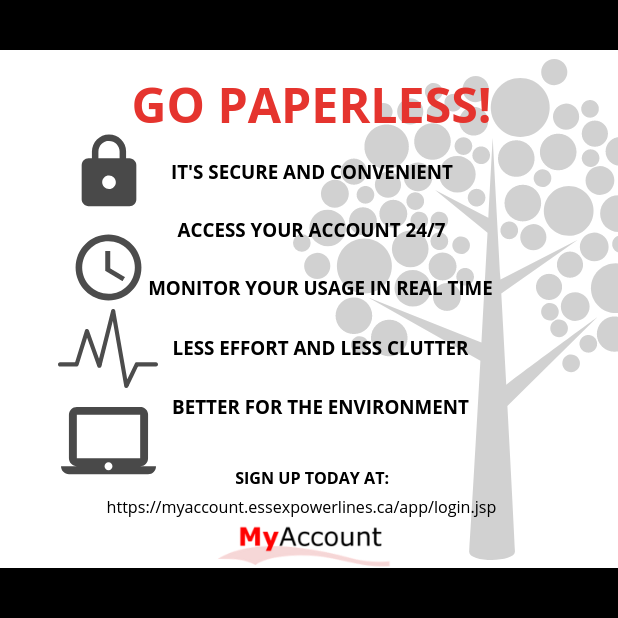 Register your MyAccount today and enroll in PAPERLESS BILLING to start receiving an email as soon as your bill is ready. MyAccount also allows you to view your current consumption and your previous billing history.
Also consider Pre-authorized Payment Plan to make paying your bill even easier
Have your bank account automatically debited and you'll never have to worry about missing a payment again. Complete our Automatic Payment Plan Authorization Form and mail to our office complete with a voided cheque. It's quick and easy!