Corporate Giving
Essex Power strives to be a good corporate neighbour to the communities we serve and we are constantly looking at more ways to participate in the community. See below for some of the events we are involved with!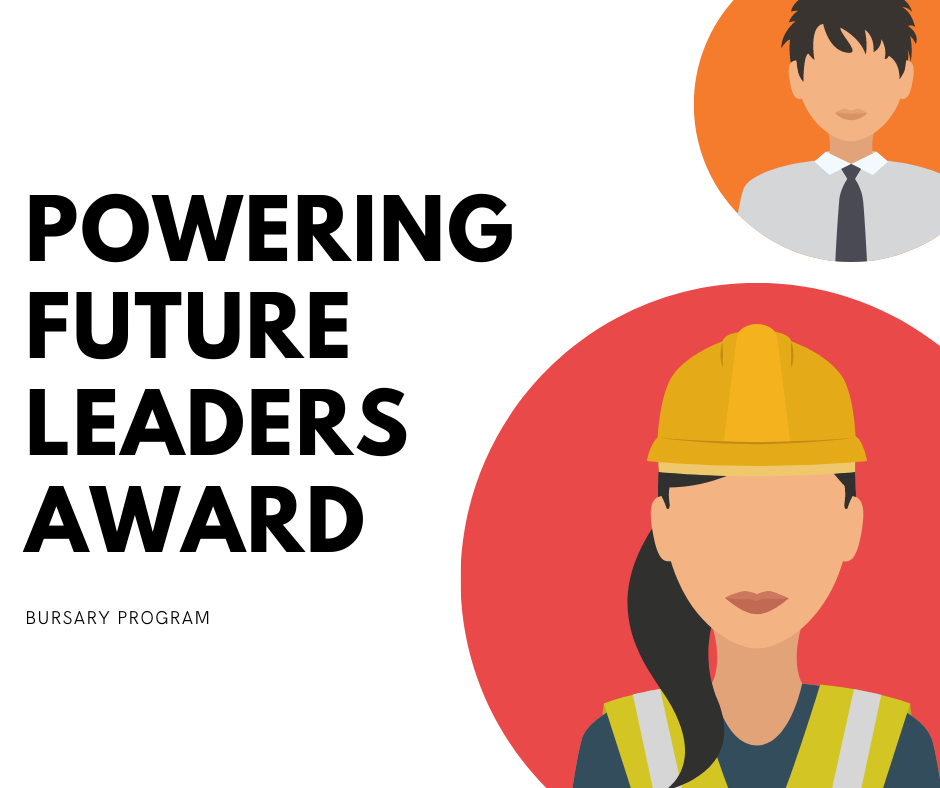 Powering Future Leaders Award- Bursary Program
In 2021, Essex Power announced its first every bursary award program, "Essex Power Corporation- Powering Future Leaders" bursary award. The bursary is given to 8 high school graduates from different schools within Essex Powerlines' service territory. This includes, the Town of Amherstburg, the Town of LaSalle, the Town of Tecumseh and the Municipality of Leamington. Students are chosen based on their exemplary work ethic in high school and their pursuance of a post-secondary program that supports and enables the electricity distribution industry.
---
Youth in the
Community Fund
Each of our Shareholders are provided $10,000 in funding to be used towards youth oriented programming and initiatives. Youth initiatives include recreational swimming series, pancake breakfasts with Santa, recreational skating series, skateboarding competitions, Earth Day celebrations, children's summer concert series, Canada Day Celebrations, Mayor's Youth Advisory Committee, and mentorship programs such as the Essex Empowerment Girls Group, to name a few. To date, $320,000 has been donated.
LaSalle Firefighters
Association
Every year, Essex Power sponsors the LaSalle Firefighters Association for their annual Detroit River Walleye Classic Fishing Derby. The LaSalle Firefighters Association consists of a group of dedicated LaSalle volunteer firefighters who raise funds to benefit community programs, organizations, and families.
Co-operative
Education
Essex Power participates in the co-operative education programs with universities and colleges, and offers bursaries to local high schools, such as General Amherst High School. Essex Power is committed to encouraging the development of education to their community and their employees, and have even supported long-term growth to co-operative education programs by offering full-time positions within the company. By investing in education for the youth today, we are helping to build a brighter future through opportunities and experience for tomorrow.
Changing Lives
Together Foundation
Essex Power Group of Companies is always looking for worthy causes to support in the community. Changing Lives Together Foundation is a non-profit organization that helps raise essential funds for Hôtel-Dieu Grace Healthcare. Essex Power happily provides sponsorships to the foundation for events such as the Big Night Gala and Charity Golf Classic.
In-Kind Services
for local festivals
Essex Power supports the annual community festivals in our municipalities through sponsorships. We continue to provide $5,000 in in-kind services to each of our Shareholders. Some of the local festivals you can find us at include: LaSalle Strawberry Festival, Tecumseh Corn Festival, Amherstburg's Rotary Annual Rib Fest, and Leamington Sip & Savour Experience.
Go Green,
Plant a Tree
In 2018, Essex Powerlines launched a Go Green, Plant a Tree campaign that encouraged paperless billing. EPL purchased and planted a tree for every customer that switched to paperless billing during the 3-month campaign. As a result, 1000 trees were planted in the four municipalities that we serve. The success of this event showed that as a community, we can make a difference!
Fight Like Mason
Foundation
Last year, Essex Powerlines launched its Power Up for Paperless campaign, where $4,150 was donated to the Fight Like Mason Foundation with the help from their customers. The Power Up for Paperless campaign provided customers the opportunity to save paper and donate $10 to the "Fight Like Mason Foundation" simply by signing up for paperless billing. The Fight Like Mason Foundation is a local registered charity organization formed by Iain Macri & Chantelle Bacon, parents of Mason Bacon-Macri. Mason was diagnosed with Rhabdomyosarcoma at the age of 2 and passed away at the age of 4. In addition to the monetary donation, Essex Powerlines employees purchased Fight Like Mason gear to help support the cause. All proceeds raised go towards improving treatment, care, quality of life and awareness of patients diagnosed with childhood rhabdomyosarcoma and other childhood cancers.
Windsor Regional
Hospital Foundation
In 2018, Essex Power partnered with ENWIN Utilities to co-host and organize the EDA Western District 6th Annual Charity Golf Tournament. The event successfully raised $66,700 for donations to local charities, including the Windsor Regional Hospital Renal Dialysis Program and the Ronald McDonald House, Windsor & Southwestern Ontario Chapter.
Windsor Regional Hospital Foundation used the final donation to go towards new renal dialysis chairs, while the RMH used the donations to support an area of respite in the Windsor Ronald McDonald House. This charity event highlighted the importance of local hydro on the communities we serve. Essex Power was very proud to give back to such a significant cause.
Coats for Kids
Program
Last year, Essex Powerlines launched its Go Paperless with a Purpose campaign, where $4,030 was donated to the Coats for Kids program at the Unemployed Help Centre. That year, the Coats for Kids program made a call for action after stating the program was in jeopardy due to lack of storage space, money to wash coats, and new collection sites. As a result, Essex Power decided to take action and show support for the initiative and its community. The seasonal campaign provided customers the opportunity to save paper and donate $10 to the Coats for Kids program at the Unemployed Help Centre by signing up for paperless billing using EPL's customer portal, MyAccount. In addition to the monetary donation, EPL employees held an internal campaign to collect coats to be donated.
---
Sponsorships
Supporting our community is part of Essex Power's corporate philosophy. Being a 100% locally owned utility, EPL makes every effort to provide assistance through financial contributions to organizations and events that provide benefits to the community. In the past, sponsorships have been given to:
General Amherst High School
Tecumseh Travel Soccer Club
Villanova Wiredcats
Taste of Tecumseh
LaSalle Craft Beer Festival
LaSalle Stompers Soccer Club
Essex Harvest Festival
Law Enforcement Torch Run for Special Olympics
LaSalle Police Youth Foundation
To name a few.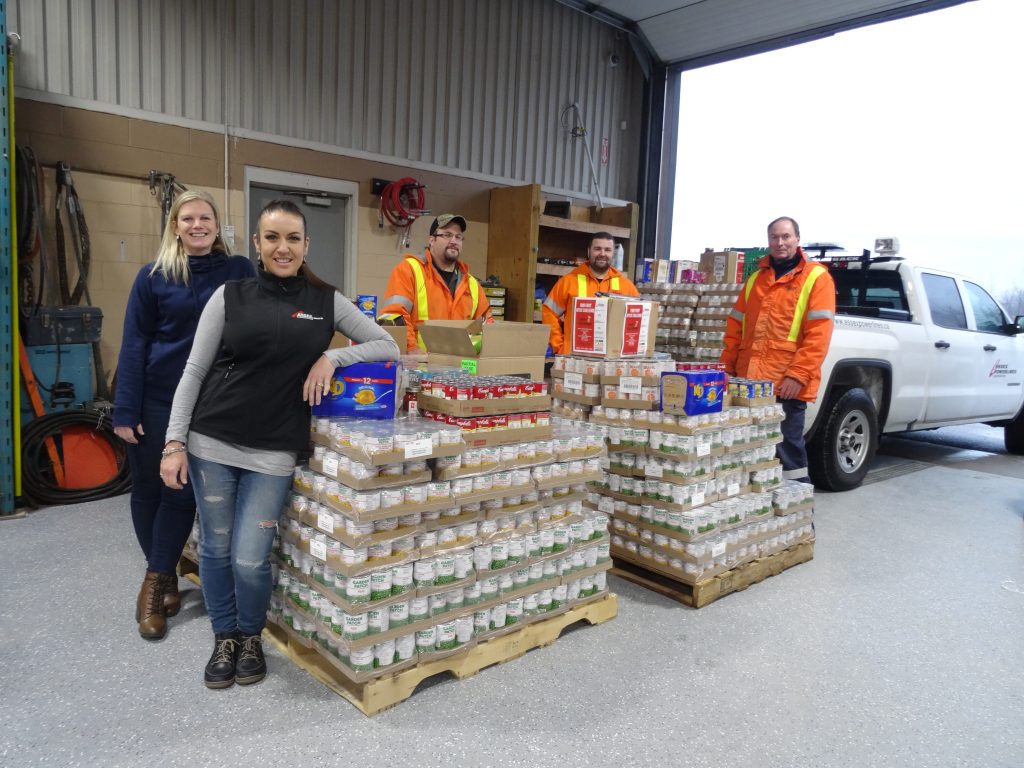 ---
Food Banks
Every year, Essex Power makes a corporate and employee donation to local food banks in the municipalities we serve. Essex Power employees are asked to help support the cause by offering a small donation during their end of the year Christmas party. Donations are then given in full to local charities. A minimum of $1000 gets donated to each of the four local food banks.
In 2018, a joint paperless billing campaign between Essex Powerlines and ENWIN Utilities helped raise funds for local food banks. The Let's CAN Hunger Together! Campaign, acknowledged paperless billing signups by donating $10 to local food banks for each customer signup. The campaign ran for 6 weeks and through signficant customer participation, raised $8810 for local food banks. To compliment the campaign donation, Essex Power employees banded together to collect additional canned goods and monetary donations. Through employee and corporate donations, an additional $4200 was rasied and donated. EPC employees also collected over 6000 canned goods that were distributed amongst the four local food banks.
---
Donation of LED Lights to
Erie Shores Healthcare
Supporting local is a true pillar of Essex Power. In 2019, Essex Power donated over 4500 LED lights and the labour to hang the lights, to help light Erie Shores Healthcare 25th Annual Lights of Life Service. Essex Power continued with this effort by donating an additional 3200 LED lights in 2020. The Lights of Life Service honours those who have passed. #GiveWhereYouLive
Donation to St. Clair College
As part of our commitment to encouraging our youth to further develop their education and continue to grow in a professional field, Essex Power has donated a 2000 Freightliner Model FL80 Truck to St. Clair College. This donation, valued at $42,000, was intended to give students an opportunity to gain hands-on experience while they study to become a powerline technician. The Powerline Technician program at St. Clair College has a growing number of quality graduates, and we are proud to help give them the necessary tools to help enrich their learning experience.