Charge Up Windsor-Essex County

What is Charge Up Windsor-Essex County?
An initiative that will facilitate Community Leaders in developing opportunities for electrification within the region. Essex Powerlines is proud to lead and adopt Charge Up to help bolster and transform the region's transportation sector by helping achieve greater reductions in fuel consumption and GHG emissions.
This program is aimed at aiding the Government of Canada in its transition to a low carbon economy by reaching its ambitious federal targets of zero-emission vehicles (ZEVs) reaching 10% of light-duty vehicles sales per year by 2025, 30% by 2030 and 100% by 2040.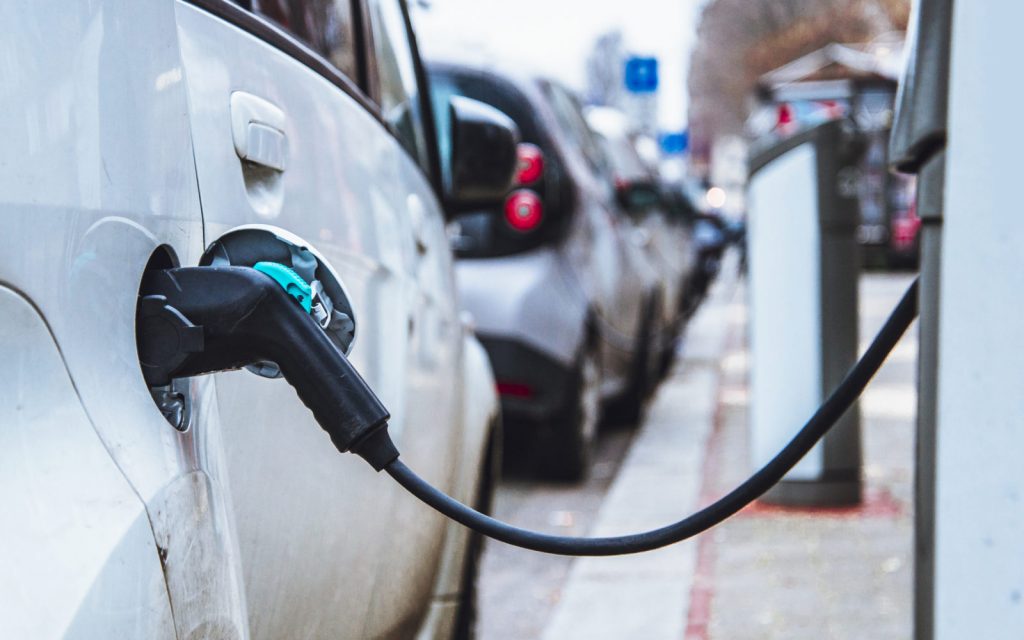 Who can apply?
Any group meeting the requirements below for the Ultimate Recipient designation may apply for funding. This will be used for the installation of electric vehicle charging infrastructure projects in public places, on-street, in multi-unit residential buildings, at workplaces or for light-duty vehicle fleets. If approved by Essex Powerlines, these projects will be partially funded.
How it works?

What is an Ultimate Recipient?
Legal entities incorporated and/or registered in Canada including not-for-profit and for-profit organizations such as:
Electricity or Gas Utilities
Companies
Industry Associations
Research Associations
Standards Organizations
Indigenous and Community Groups
Academic Institutions
Provincial, Territorial, Regional, or Municipal Governments or their Departments or Agencies
For maximum funding costs and to see eligible expenses, please review the Participant Agreement.
Types of qualified infrastructure & available funding
| | | |
| --- | --- | --- |
| Type of Infrastructure | Output | Maximum Funding |
| Level 2 connectors | 3.3 kW to 19.2 kW | Up to 50% of total eligible expenditures of the Sub-Project, to a maximum of $5,000 per charger |
| Fast charger | 20 kW to 49 kW | Up to 50% of total eligible expenditures of the Sub-Project, to a maximum of $15,000 per fast charger |
| Fast charger | 50 kW to 99 kW | Up to 50% of total eligible expenditures of the Sub-Project, to a maximum of $50,000 per fast charger |
| Fast charger | 100 kW and above | Up to 50% of total eligible expenditures of the Sub-Project, to a maximum of $75,000 per fast charger |
*Funding is limited to the lessor of 50% of total eligible costs incurred or $99,999
*Applicants have the ability to apply a maximum of two times.
Important Dates
| | |
| --- | --- |
| Final Installation Completion | December 31, 2024 |
| Final Expense Submission date | January 10, 2026 |
| Project Completion Date | December 31, 2024 |
Where can these chargers be installed?
| | |
| --- | --- |
| Public Places | Public places are defined sparking areas intended for public use. Parking areas can be privately or publicly owned and operated. Examples of public places include, but are not limited to: service stations; retail; restaurants; arenas; libraries; medical offices; park and ride; etc. |
| On-Street | On-Street charging is considered curbside charging infrastructure for public use and is managed by local governments. |
| Workplaces | A workplace is defined as a location where employees perform duties related to a job. Charging infrastructure must be primarily used by the employees. Charging infrastructure installation at a private residence, even if a business is registered at the same address, are not included in this category. |
| Light-Duty Vehicle Fleets | A light-duty vehicle is considered as having a gross vehicle weight rating (GVWR) of less than or equal to 3,859kg. Light-duty fleet vehicles are owned or leased by an organization and used in support of organizational or business operations and activities. Light-duty vehicle fleets are composed of multiple vehicles and are managed by common ownership. Examples of light-duty vehicle fleets include a fleet of taxis, car rentals, municipal vehicles, car sharing, etc. |
| Multi-Unit Residential Building (MURB) | MURB charging is defined as infrastructure in parking spaces where people live. For the purpose of the ZEVIP, to be designated as a MURB the building must include a minimum of three (3) dwelling units. |
Ready To Apply?
Please fill out and submit the following application. If you should have any questions or concerns, please email chargeup@essexpowerlines.ca.
If you are unable to submit the application via the website, please click here to access a PDF version of the application. Complete this application and email it to chargeup@essexpowerlines.ca. Be sure to include any supporting documents with your application.