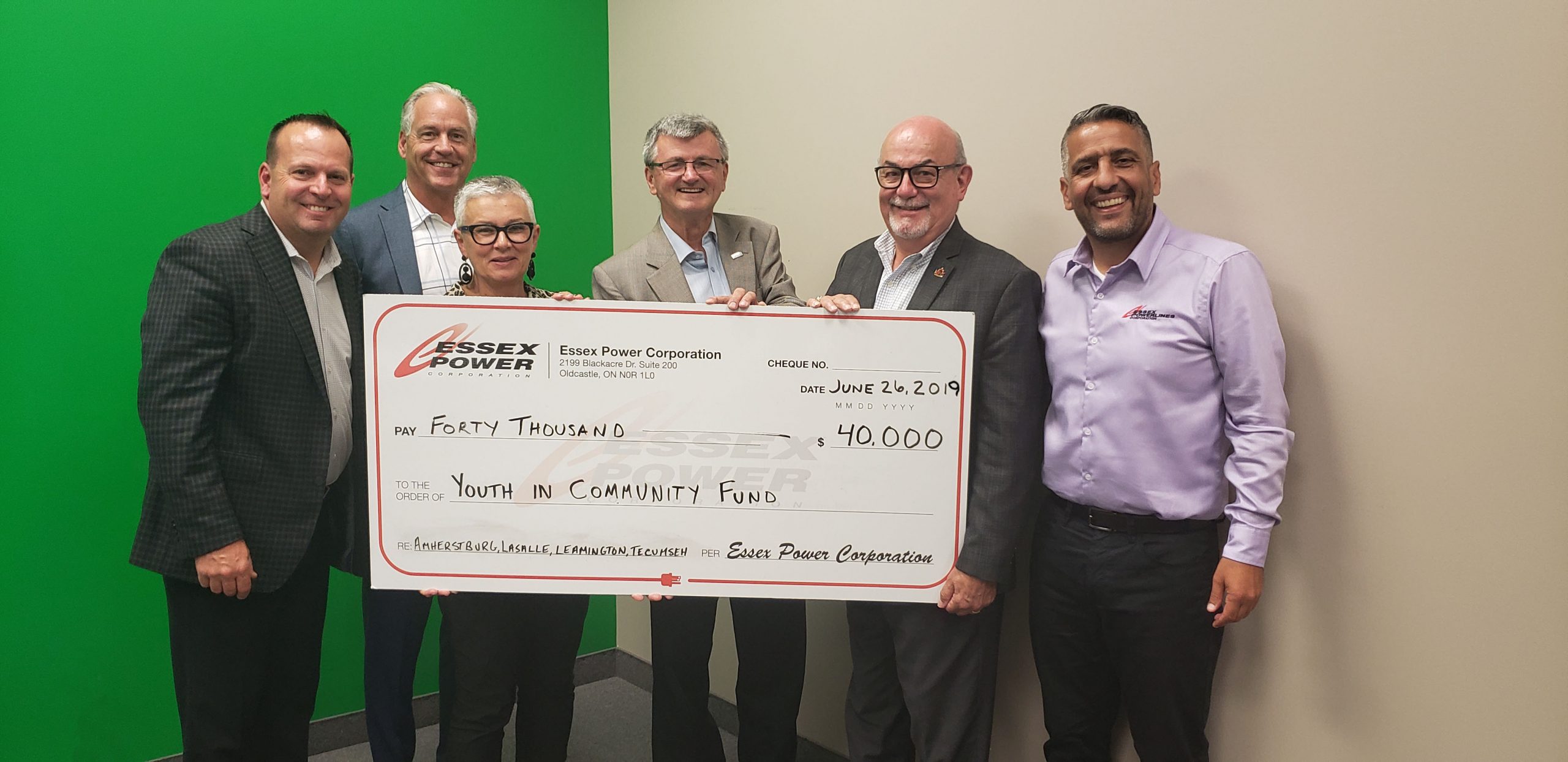 ESSEX POWER CORP MAKES $40,000 DONATION TO SHAREHOLDERS' MUNICIPALITIES FOR YOUTH PROGRAMS
(Tecumseh, Ontario): Essex Power Corporation announced its 6th consecutive donation of $40,000 through its Youth in Community Fund during their Annual General Meeting last night. This year's contribution will again be evenly distributed amongst its shareholders; the Town of Amherstburg, the Town of LaSalle, the Municipality of Leamington, and the Town of Tecumseh, and will be used to advance local, youth-related investment. To date, Essex Power has funded a total of $240,000 youth driven initiatives in the communities it serves.
The fund continues to provide support for new and ongoing initiatives in each of the four communities. Youth initiatives include recreational swimming series, pancake breakfasts with Santa, recreational skating series, skateboarding competitions, Earth Day celebrations, children's summer concert series, Canada Day celebrations, Mayor's Youth Advisory Committee, and mentorship programs such as the Essex Empowerment Girls Group to name a few.
"Connecting to our communities has been a priority of Essex Power since inception. We strongly believe in investing in our local youth and providing them with opportunities and programs surrounding education, fitness, and social responsibility. Our Shareholders do a wonderful job of distributing the funding amongst a variety of activities, making the programs more affordable for the children and youth of our community," said Ray Tracey, President & CEO, Essex Power.
The Youth in Community Fund is just one of the many ways Essex Power gives back to its communities, helping to solidify their commitment of being a good corporate citizen and being socially responsible.