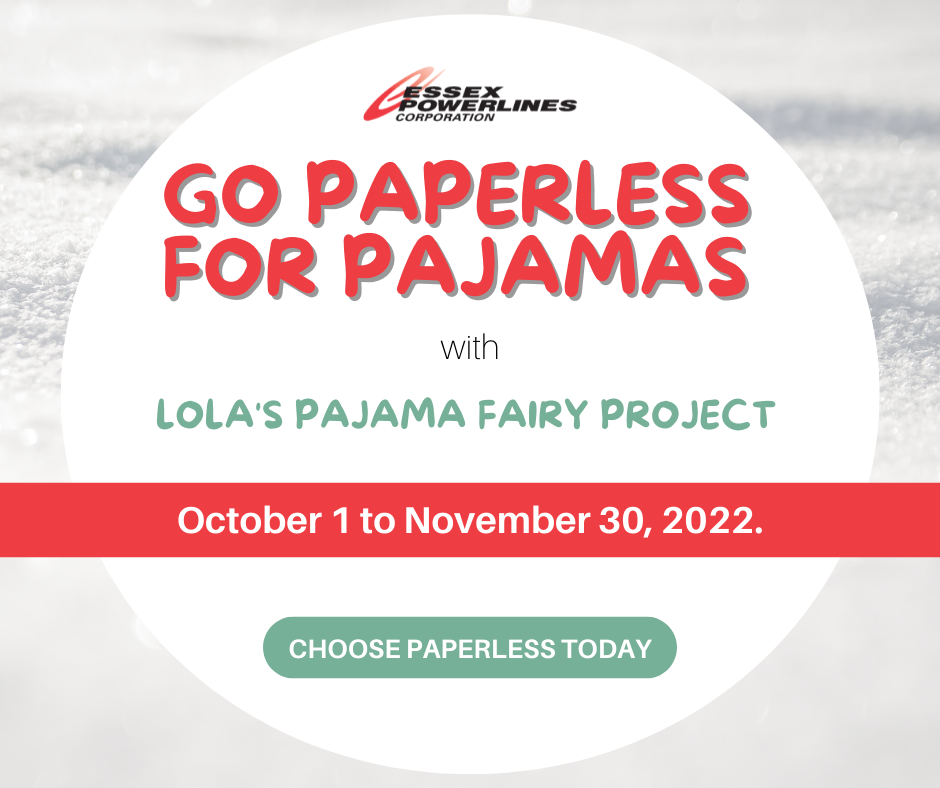 GO Paperless For Pajamas
Essex Powerlines has teamed up with local non-profit organization Lola's Pajama Fairy Project to spread some holiday cheer. This group, run by a compassionate young girl named Lola and her family, annually collects pajamas and donates them to local charities during the holiday season.
Essex Powerlines will donate a pair of pajamas to Lola's Pajama Fairy Project for every electricity customer that enrols in paperless billing.
It's quick and easy to sign up for paperless! Call 519-737-6640 to speak with our customer service representatives OR enrol online at www.essexpowerlines.ca/my-account.
Want to learn more about Lola's Pajama Fairy Project? You can visit them on Facebook or Instagram!