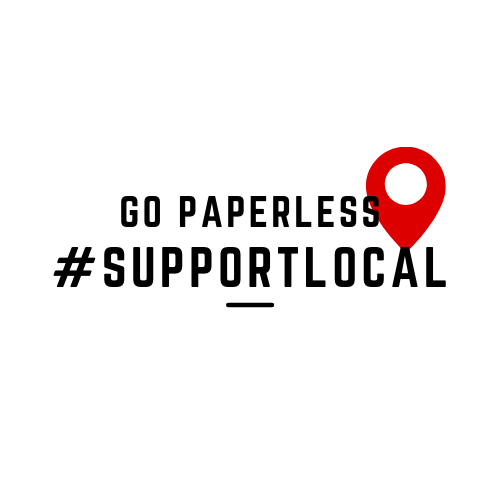 Essex Powerlines Corporation ("EPLC") has announced the launch of its new paperless billing campaign: Go Paperless #SupportLocal, where customers who sign up for paperless billing will automatically be entered into a draw to win one of 16 (sixteen) $200 gift cards to various local restaurants in EPLC's service territory.
COVID-19 has been a challenge for local businesses and restaurants in our communities. With the exciting news that Ontario has moved to Phase 3 of its Roadmap to Reopening Plan, EPLC wants to encourage its customers to support those local businesses that have faced many challenges over the past year. As such, EPLC will be giving away 16 (sixteen) $200 gift cards to local restaurant favourites within the Town of Amherstburg, the Town of LaSalle, the Town of Tecumseh and the Municipality of Leamington.
Some of the participating restaurants include, but are not limited to: The Salty Dog, Riccardo's Italian Restaurant, Koi Sushi, Ray's Ribhouse, Salsa Caliente Mexican Grill, Wineology, and Johnny Shotz. Four winners will be chosen from each participating municipality each month starting in August and ending in October.
"Supporting our communities has always been at the foundation of our organization. As a local distribution company, we understand the importance of supporting other local businesses during these times. These businesses are the fabric of our communities- so it is imperative to us that we show our support towards them during the reopening of Ontario." Joe Barile, General Manager, Essex Powerlines Corporation.
To register today and make the switch to paperless, visit MyAccount.
For Contest Rules & Regulations, visit here.