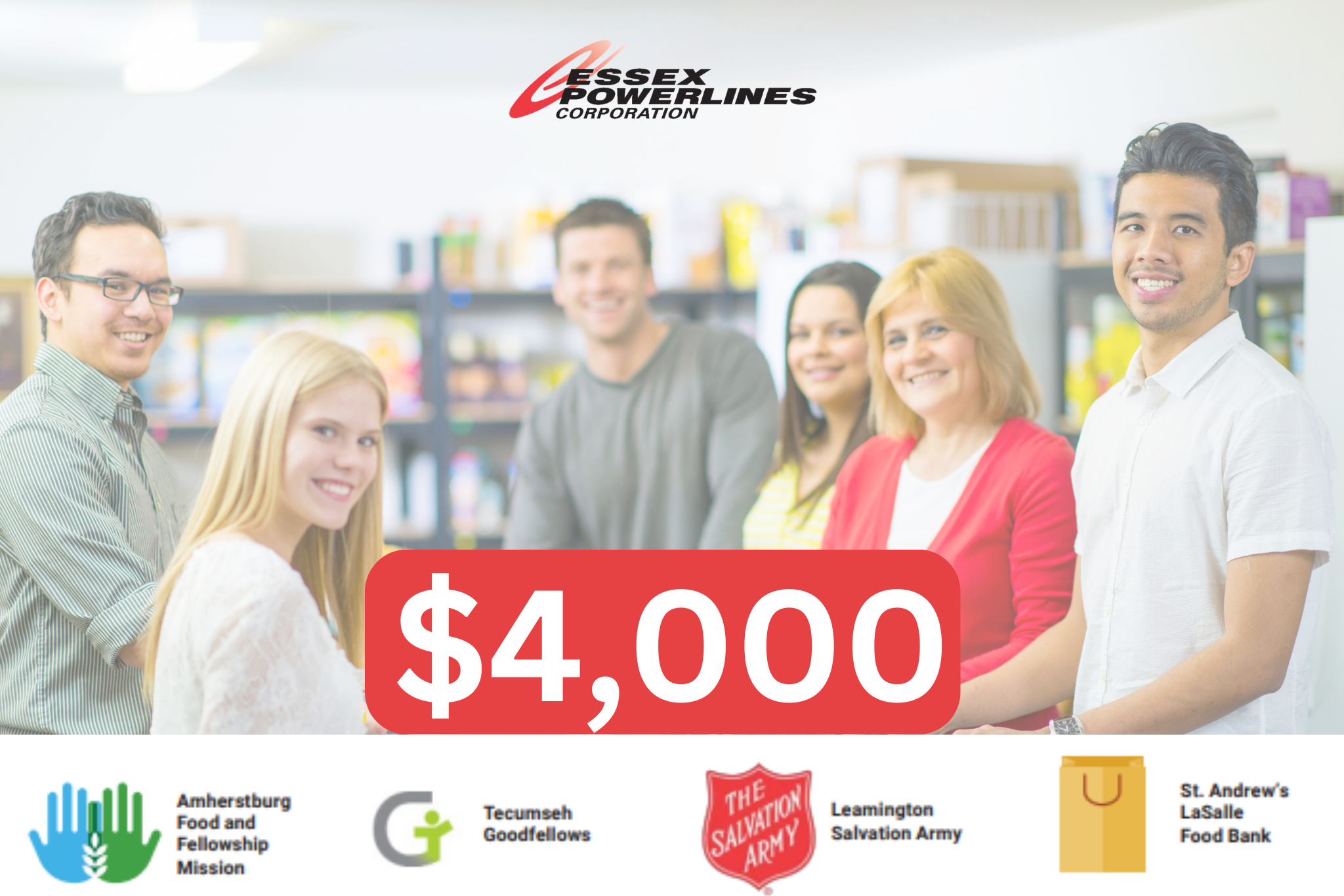 Annual Donation To Local Food Banks
This year, Essex Power Corporation made our annual monetary donation to local food banks in Amherstburg, LaSalle, Leamington and Tecumseh. A donation of $4,000 has been made to local foodbanks within our communities we service:
Amherstburg Food and Fellowship Mission
Leamington Salvation Army
St.Andrew's LaSalle Food Bank
This time of year can be challenging for so many right here in our communities. We are fortunate to be able to give back during the holidays.