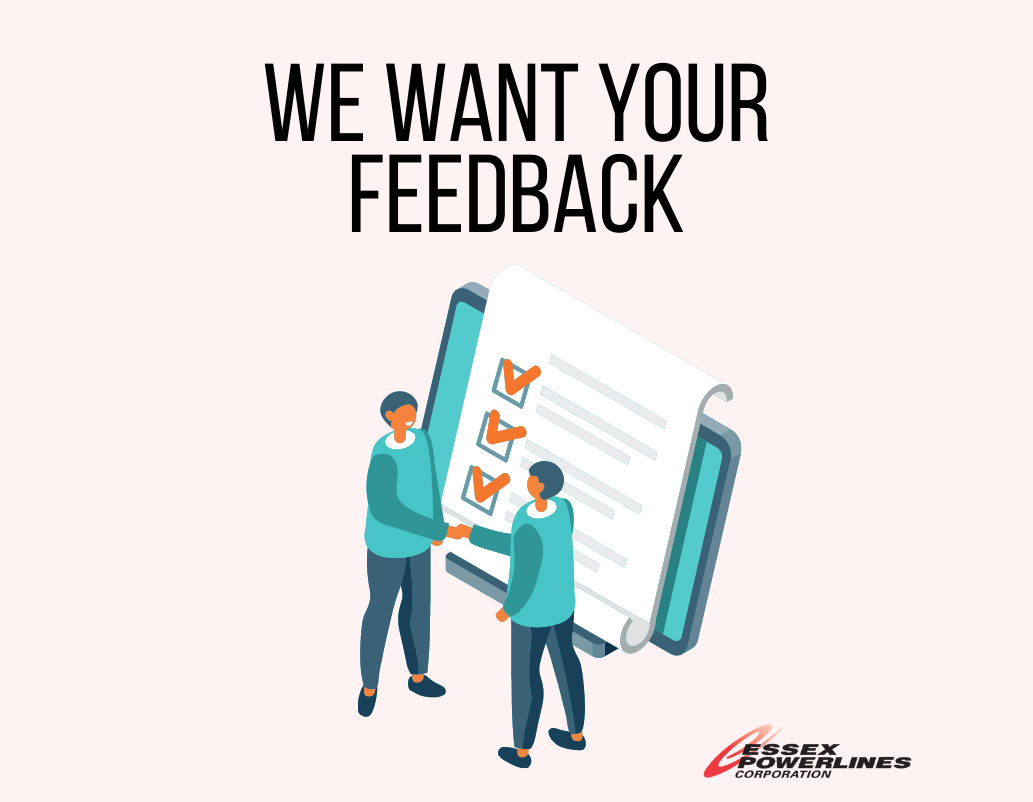 We Want To Hear From You
Have you been thinking about installing clean energy and sustainable programs to your home? If so, WE WANT TO HEAR FROM YOU! As part of a joint effort between Municipality of Leamington and Essex Powerlines, a feasibility study is being performed on an On-Bill Financing Mechanism for homeowners to participle in conservation and electrification efforts. This study is funded through the Federation of Canadian Municipalities' Green Municipal Fund. We encourage you to take this short survey which will provide feedback to possibly create a future program that could benefit you.
Please note that only one survey may be filled out per Essex Powerlines account holder.
Complete survey for your chance to win a $25 on-bill credit to be applied to your bill.
START THE SHORT SURVEY HERE http://ow.ly/lTms50Gt4CM
ADDITIONAL INFORMATION CLICK HERE https://essexpowerlines.ca/save-energy/for-home/on-bill-financing/