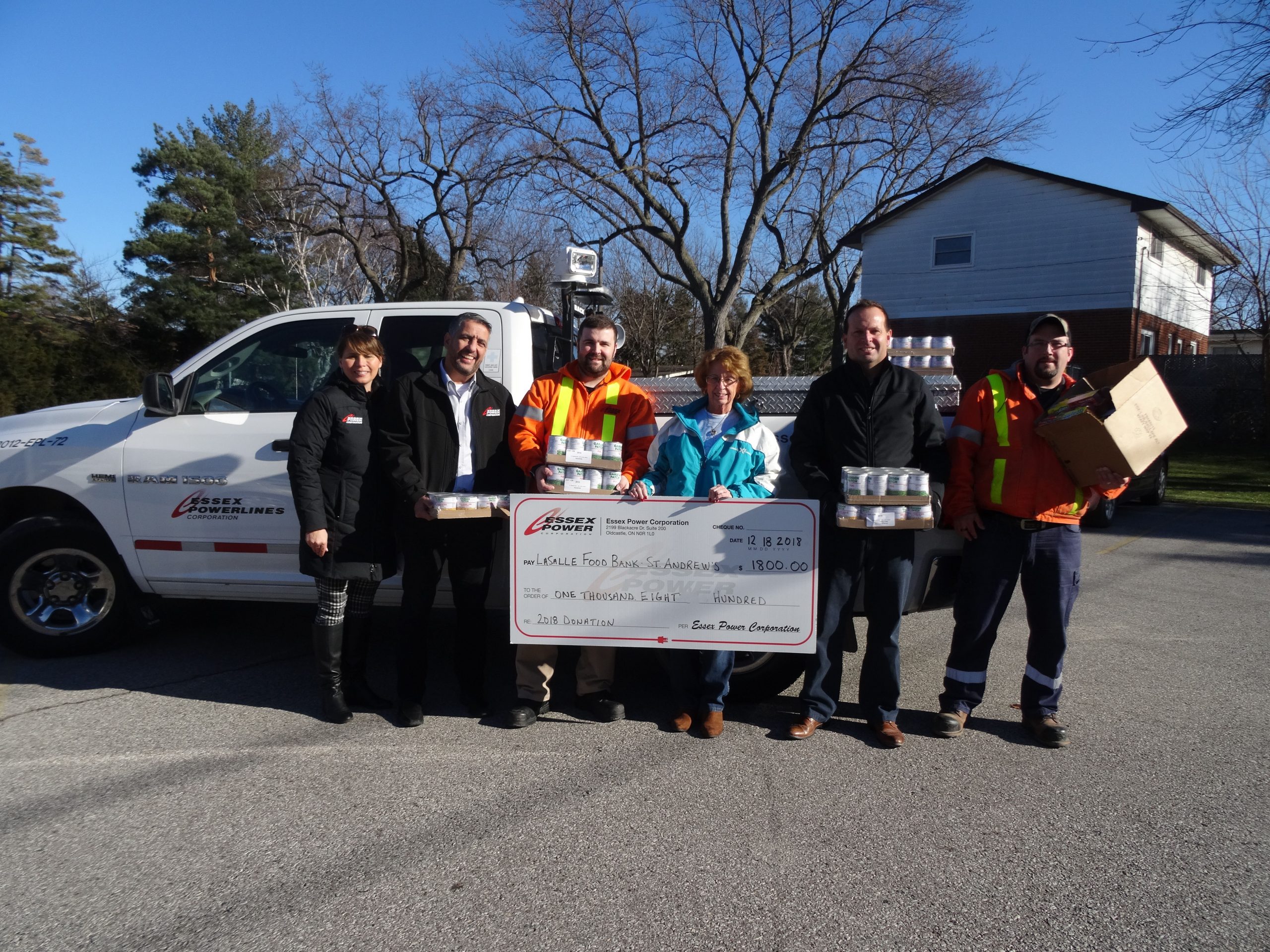 ESSEX POWER CORPORATION MAKES ADDITIONAL DONATION TO LOCAL FOOD BANKS
ESSEX POWER CORPORATION MAKES ADDITIONAL DONATION TO LOCAL FOOD BANKS
Tecumseh, ON: Essex Power Corporation ("EPC") has made a monetary and canned food donation to local food banks in Leamington, Amherstburg, Tecumseh and LaSalle.
Inspired by its Let's CAN Hunger Together campaign, where Essex Powerlines customers earned $3000 for local food banks by signing up for paperless billing, employees of Essex Power banded together to collect additional canned goods and monetary donations.
Through employee and corporate donations, an additional $4200 was raised and donated, totalling to $7200 that was evenly split amongst four community food banks.
EPC employees also collected over 6000 canned goods that were distributed to the food banks. This is the 8th year that EPC has donated to local food banks within the communities they serve. The recipients of the donation include:
Amherstburg Food & Fellowship Mission
• Tecumseh Goodfellows
• Leamington Salvation Army
• St. Andrew's LaSalle Food Bank
"The generosity of our customers inspired Essex Power and our employees to contribute to the final donation to our local food banks. At Essex Power, we believe in the value of giving back to our communities."
Joe Barile, General Manager, Essex Powerlines
"Amherstburg Food & Fellowship Mission is very thankful for this generous donation. It will help us to help those in need."
Tim McAllister, President, Amherstburg Food & Fellowship Mission.
Essex Power Corporation is a dynamic energy company that provides safe, reliable, and economical energy supply and services to our customers. Our commitment to innovation, performance management, and leading by example has built the foundation for Essex Power and our affiliates to establish a diverse set of energy products and services that are valued by our customers.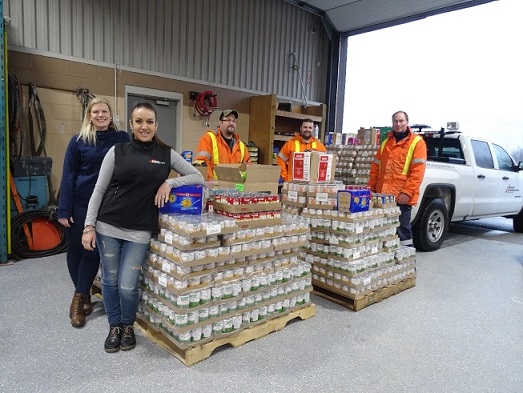 Pictured from left, Heather O'Bright, Chantal Drouin, Brandon Chartier, Chris Carr, and Dan Gagnier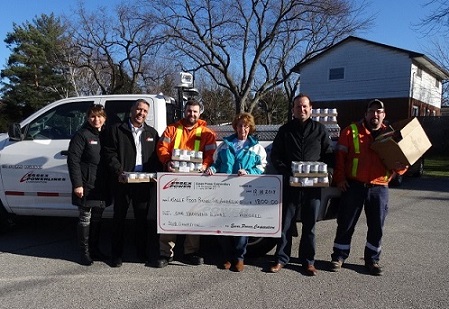 Pictured from left, Janis McVittie, Joe Barile, Chris Carr, Deb Wilkinson, Ray Tracey, Brandon Chartier. St. Andrew's LaSalle Community Food Bank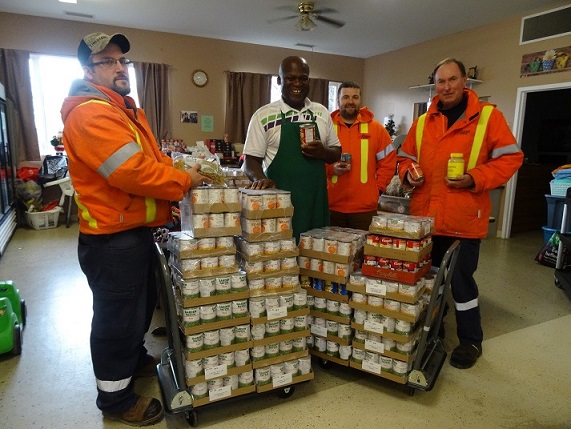 Pictured from left, Brandon Chartier, Tim McAllister, Chris Carr, Dan Gagnier. Amherstburg Food & Fellowship Mission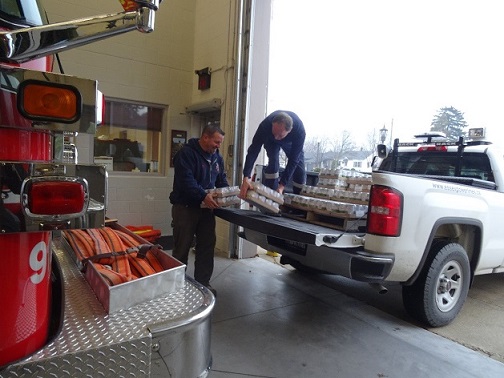 Dan Gagnier unloading canned goods for Tecumseh Goodfellows.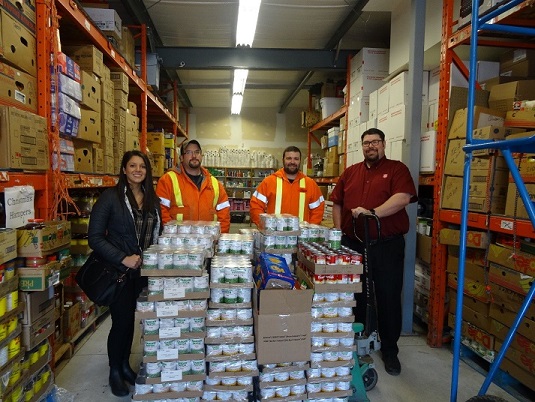 Pictured from left, Amanda Panetta, Brandon Chartier, Chris Carr, Brad Webster at the Leamington Salvation Army.
For more information contact:
Amanda Panetta, Marketing & Conservation Analyst
2199 Blackacre Dr., Suite 200, Oldcastle, ON N0R 1L0
Telephone: 519-946-2000 x 261