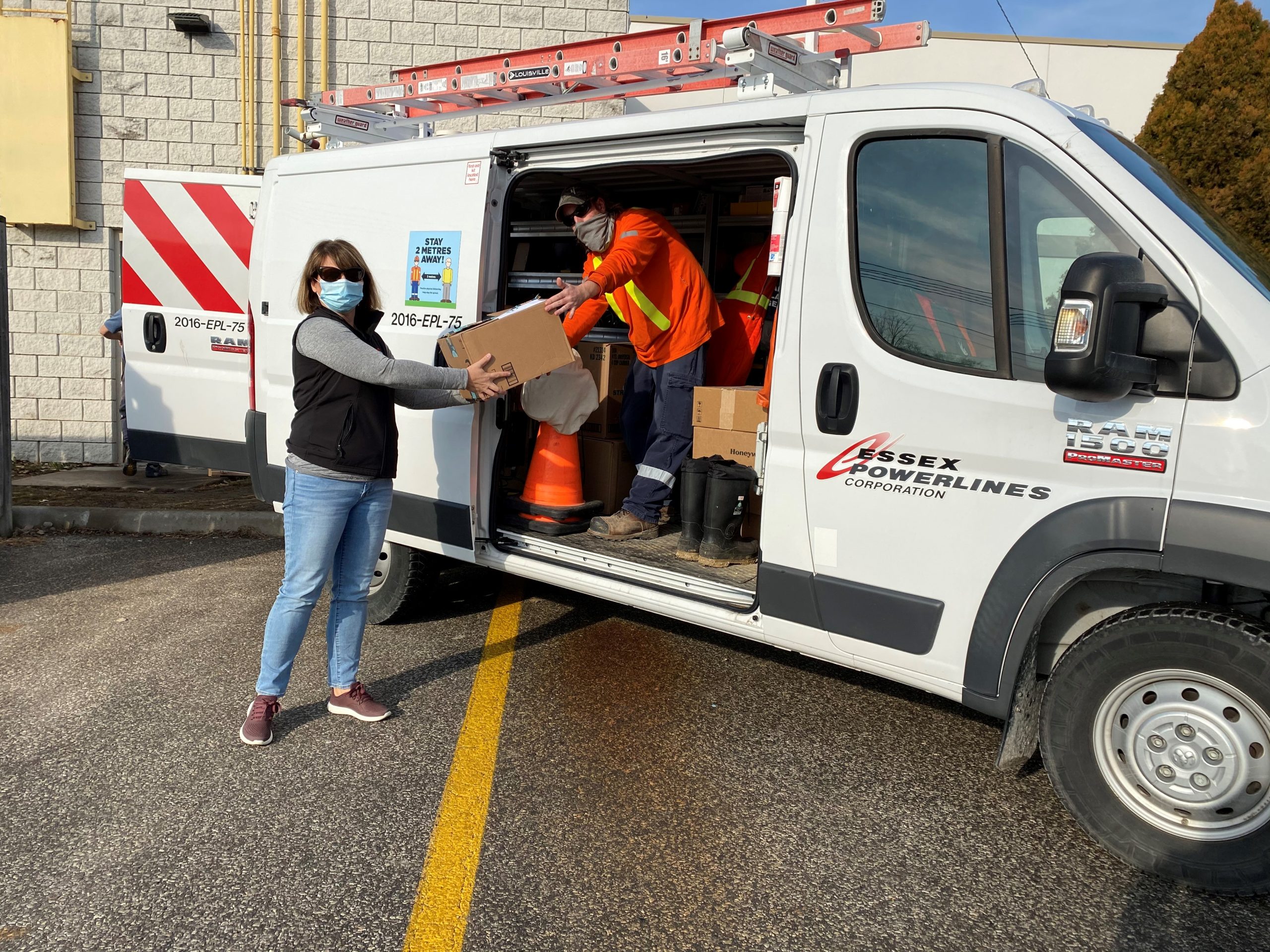 Give Locally this Holiday Season
Essex Power Corporation ("EPC") has made a monetary donation to local food banks in Amherstburg, LaSalle, Leamington and Tecumseh, as well as adopted families through the Children's Aid Foundation Adopt a Family Holiday program.
The unprecedented year has brought uncertainty for many this holiday season, and as such, Essex Power Corporation and its employees have come together to collect and donate to local programs this year. As part of their giveback initiative, EPC has donated $4,000 to local food banks within the communities they serve. This is the 10th year that EPC has donated to local food banks. The recipients of the donations include:
Amherstburg Food & Fellowship Mission
Tecumseh Goodfellows
Leamington Salvation Army
St. Andrew's LaSalle Food Bank
In addition to helping local food banks, EPC has also adopted families in its communities through the Children's Aid Foundation- Adopt a Family Holiday program. Through corporate and employee donations, EPC was able to provide items on wish lists for 8 families in its communities and gift cards for essential items.
"This year has been especially tough for families and small businesses in our communities. With the onset of COVID-19, many have found it difficult to make ends meet. Donating to local programs such as the Adopt a Family Holiday Program and local food banks is a simple way we can give back and help make a difference this holiday season." John Avdoulos, CEO, Essex Power Corporation.
Essex Power encourages everyone to consider donating locally and finding ways to help families who have been struggling this year.