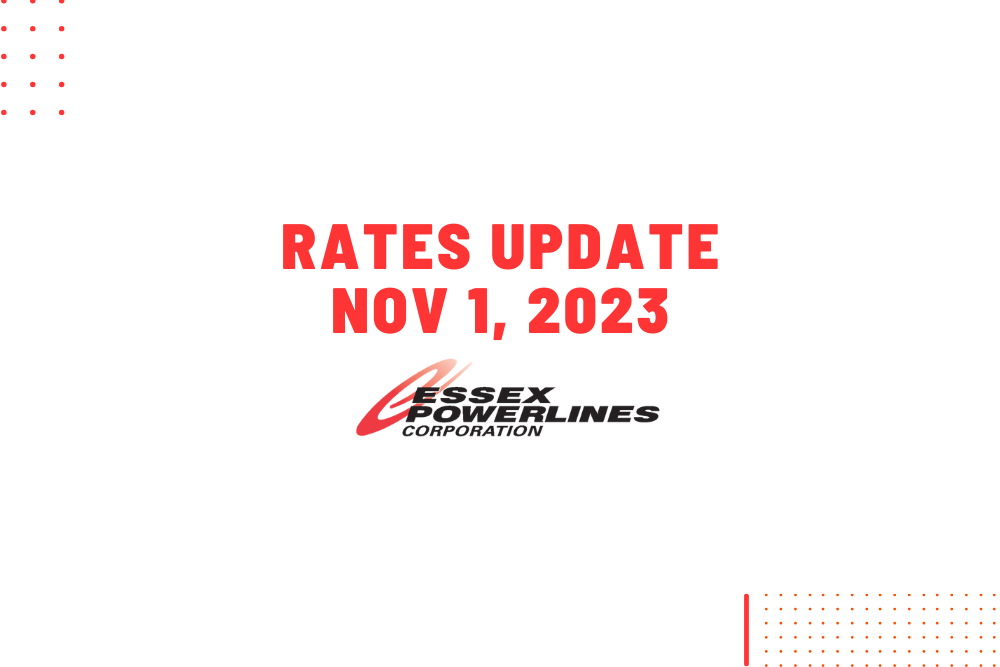 NOV 1, 2023 RATES UPDATE
Effective November 1, 2023, The Ontario Energy Board has updated Time-of-Use(TOU), Ultra-Low Overnight and Tiered Rates for all Regulated Price Plan customers, and the Ontario Electricity Rebate has increased.
In addition, Nov 1 is also the change to winter price period for TOU and Tiered customers.
For more information rates and service charges please click here.