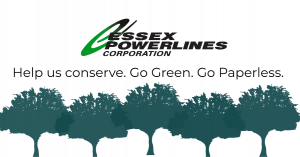 ESSEX POWERLINES IS GOING

 

GREEN

!
Windsor-Essex County (including some of our Shareholder Municipalities) has declared a climate change emergency after experiencing a harsh flooding season, resulting in a flood watch of over 175 days in 2019. With the dramatic change in climate, more flooding and adverse weather can be expected. As such, it is time for our community members to come together and take action against climate change!
At Essex Powerlines, we are committed to making our communities a greener and more environmentally friendly place to live! We will be joining our municipal leaders in the fight against climate change by implementing new GREEN initiatives and giving GREEN back to the community!
BUT WE NEED YOUR HELP! 
Did you know that if every Essex Powerlines customer switched to paperless billing, we could save over 250 trees per year?  When you choose paperless, you choose the environment. As our first "Go Green" initiative, Essex Powerlines has mandated paperless billing for all customers and the mandate will be in full effect as of January 1, 2021.
SO DON'T MISS OUT!
As an early adapter to Paperless Billing, you will be entered into a draw to win a $1,000 credit to be put on your bill! For our Go Green to Win Green contest rules and regulations, click here.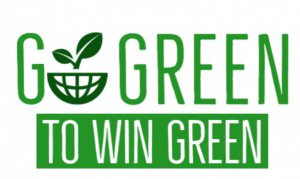 Already on paperless? That's great! As a thank you for choosing to #GoGreen, you will automatically be entered into the draw.
Make sure to stay up to date with our Green Initiatives throughout the year… we have some good things coming!
To sign up for paperless today, visit our customer portal, MyAccount