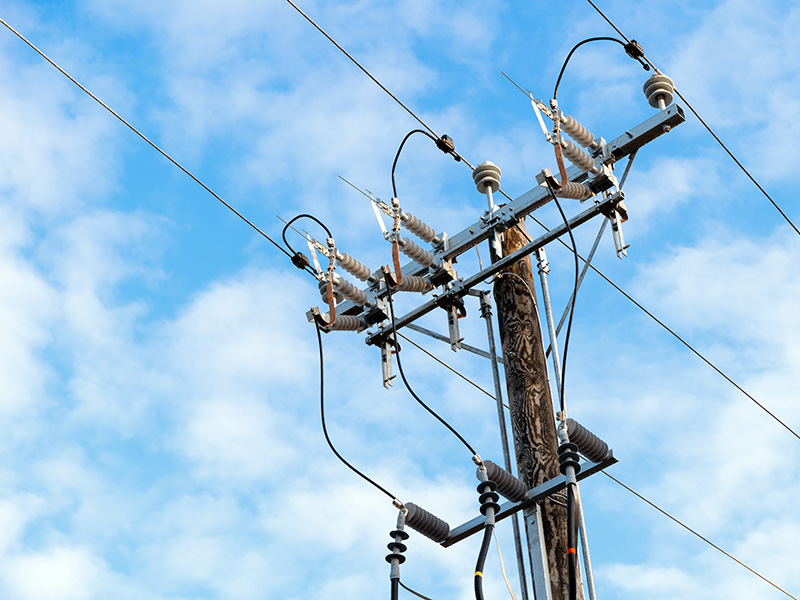 Summary of Events for Tecumseh Power Outages- May 24, 2021
Below is a summary of the events which resulted in numerous electrical power outages being experienced by Essex Powerlines customers in the approximate geographical area of Manning Rd., St. Gregory Rd. Tuscany Cres., Village Grove Dr. and Jason Ct.
The summary of events is as follows:
At approximately 12:00a.m., May 24th Essex Powerlines on call personnel responded to investigate an overhead line issue.
While on route to respond to the above, on call personnel were contacted by the Tecumseh Fire Department to advise of a hydro pole fire on Arlington Blvd. and Tecumseh Rd. E.
Crews discovered damaged pole hardware allowing two high voltage conductors to be in close proximity and repaired.
Shortly thereafter, Essex Powerlines started receiving part power calls from customers in and around the Village Grove Blvd. area.
On-Call crews investigated and discovered the transformers were very hot and leaking oil. Numerous attempts were made to restore power, however, these attempts were ultimately unsuccessful. Customers would have experience multiple power interruptions for each attempt that was made to restore power during this time.
The system experienced multiple restoration attempts before the scope of the problem was fully realized.
Four (4) ground mounted transformers were damaged beyond repair and replaced.
Power was restored in the area at approximately 7:30pm on May 24, 2021
On the morning of May 25, 2021, another outage was reported on St. Gregory Rd.
Crews investigated and sectionalized a section of underground cable on St. Gregory. The feeder was ultimately restored.
A 5th ground mounted transformer on St. Gregory Rd. ultimately failed and was replaced.
IMPORTANT EVENT FACTS FOR CUSTOMERS
It appears, based on our initial investigation, that root cause of all the transformer failures in the affected areas were as a result of a high voltage circuit wire coming into close proximity with another high voltage circuit wire when the pole fire occurred on Arlington Blvd. and Tecumseh Rd. E.
The sequence of events as described above involved a unique set of circumstances arising from the pole fire event and which ultimately caused the failure of five (5) ground mounted transformers
The damage beyond repair of five (5) ground mounted transformers from a single event is the most ever experienced.
Our investigation continues to ensure further assets were not damaged or weakened from this significant event.
Essex Powerlines Corporation thanks its dedicated employees for working in a safe and efficient manner in order to resolve this outage event.
Equally as important, Essex Powerlines Corporation thanks all customers affected by this event and understand the disruption which was caused. Your patience is valued and appreciated.