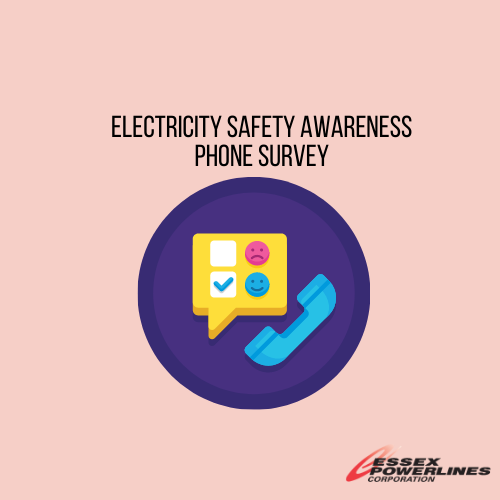 Telephone Survey – January 10 – February 28
Essex Powerlines customers may receive a phone call to participate in our survey relating to Electricity Safety Awareness. Simul/UtilityPULSE has been hired to conduct the telephone survey on our behalf.
The telephone survey will begin January 10, 2022 and is expected to be completed by the end of February 2022.
The results of the survey will be reported to the Ontario Energy Board on the Annual Reporting and Record Keeping Requirements (RRR) and to the public on the Annual Scorecard.
Topics that are covered during the telephone survey include:
Likelihood to "call before you dig"
Impact to touching a power line
Proximity to overhead power line
Danger of tampering with electrical equipment
Proximity to downed power line
Actions taken in vehicle if contacted with wires
Thank you for your cooperation. We appreciate your feedback.