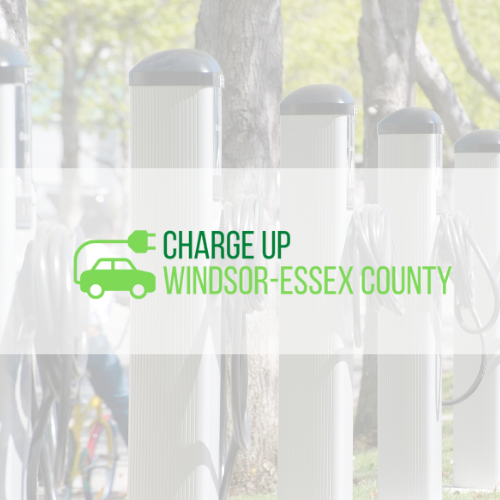 Charge Up Windsor-Essex County, Funding For Electric Vehicle Charging Stations Is Coming
(Oldcastle, ON – December 17, 2021) Funding for Charging Infrastructure, Electric Vehicle Charging Stations, will be available soon in Windsor-Essex County.
Essex Powerlines is launching, Charge Up, a program which will accept applications from qualified recipients, who would like to install charging infrastructure in public places, on-street, in multi-unit residential building, at workplaces or for light-duty vehicle fleets.
This program, which will be supported by the Government of Canada, is designed to aid the government in its transition to a low carbon economy by reaching the new federal mandatory targets of 100-percent zero-emission light-duty vehicle sales by 2035.
Additional program details will be released next month. To learn more about this program please click here or email chargeup@essexpowerlines.ca 
Essex Powerlines is wholly owned by four municipalities, including Amherstburg, LaSalle, Leamington and Tecumseh, and provides reliable and safe power to over 30,000 residents and businesses to its four municipalities. At Essex Powerlines, our corporate vision is to provide the communities of Amherstburg, LaSalle, Leamington and Tecumseh with safe, reliable, and economical energy supply and service.