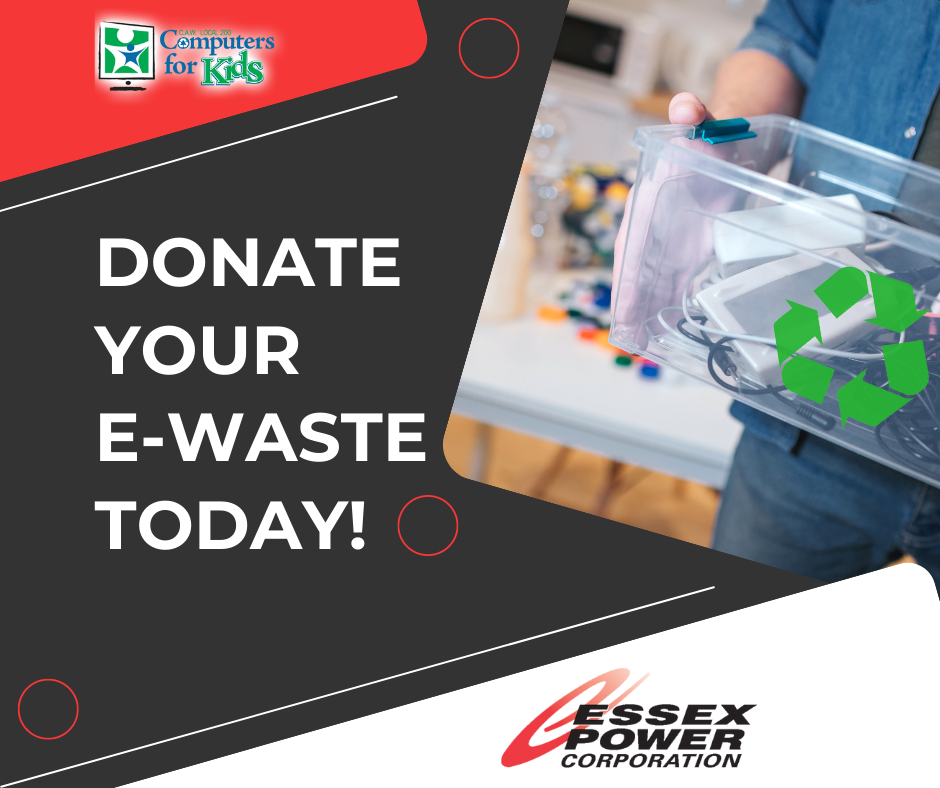 Turning Electronic Waste Into Learning Tools For The Community
Essex Power and its group of companies is donating its electronic waste to local charity Computers For Kids.
Electronic waste, also called e-waste, is a growing problem in Canada and internationally. Luckily, the materials that electronics are made of, like steel and precious metals, can be repurposed into new products. This is part of the important work that Computers for Kids has been doing since 2004 and that Essex Power is proud to support.
"Our commitment to environmental sustainability and community involvement is always at the forefront of our initiatives," said Wayne Richard, Director of Technology and Digital Experience at Essex Power. "What better way to demonstrate this than by turning our electronic waste into a solution that can assist children with their computer access."
More than four skids of electronic waste is being collected for donation and will be turned into educational tools for children in the community. These items will be delivered to Computers For Kids' 24,000 sq ft warehouse, which is dedicated to refurbishing and recycling electronics.