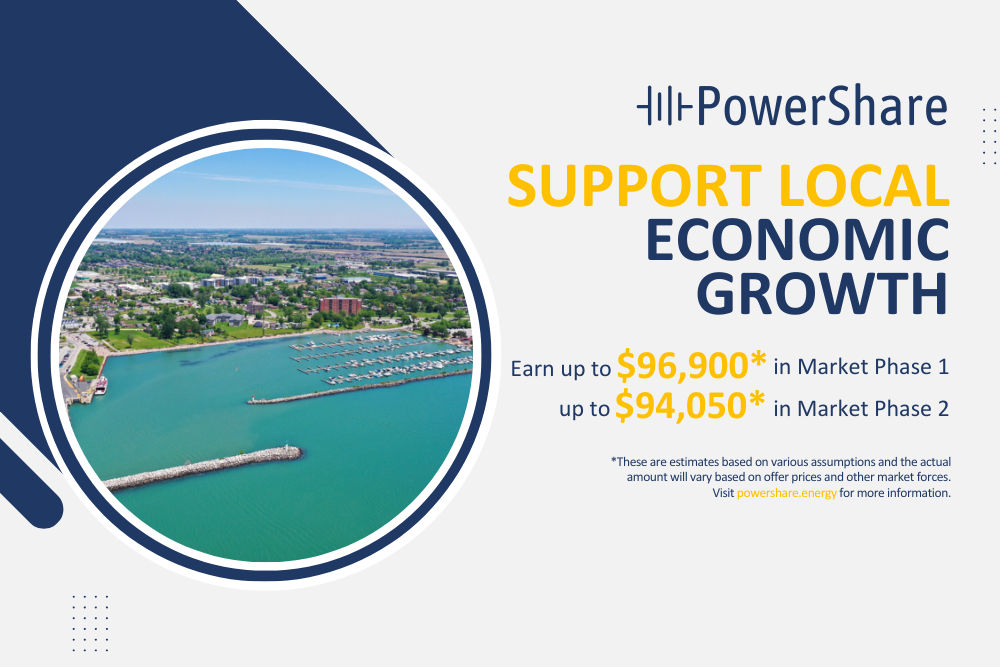 Make Your Energy Assets Work For You
Essex Powerlines is looking for commercial customers located in Leamington, with energy assets, to join PowerShare today! Start earning revenue in the PowerShare Electricity Market. All program details can be found here, www.powershare.energy.
Essex Powerlines will be demonstrating how a utility can operate as Distribution System Operator by implementing a new real-time, local flexibility market in its service territory. This utility's shift to a DSO Model is made possible with partners NODES, Essex Energy and Utilismart.
PowerShare is made possible through the financial support of the Independent Electricity System Operator's Grid Innovation Fund. The Ontario Energy Board Innovation Sandbox is providing customize guidance to Essex Powerlines to test an innovative business model that has the potential to help meet distribution system needs.