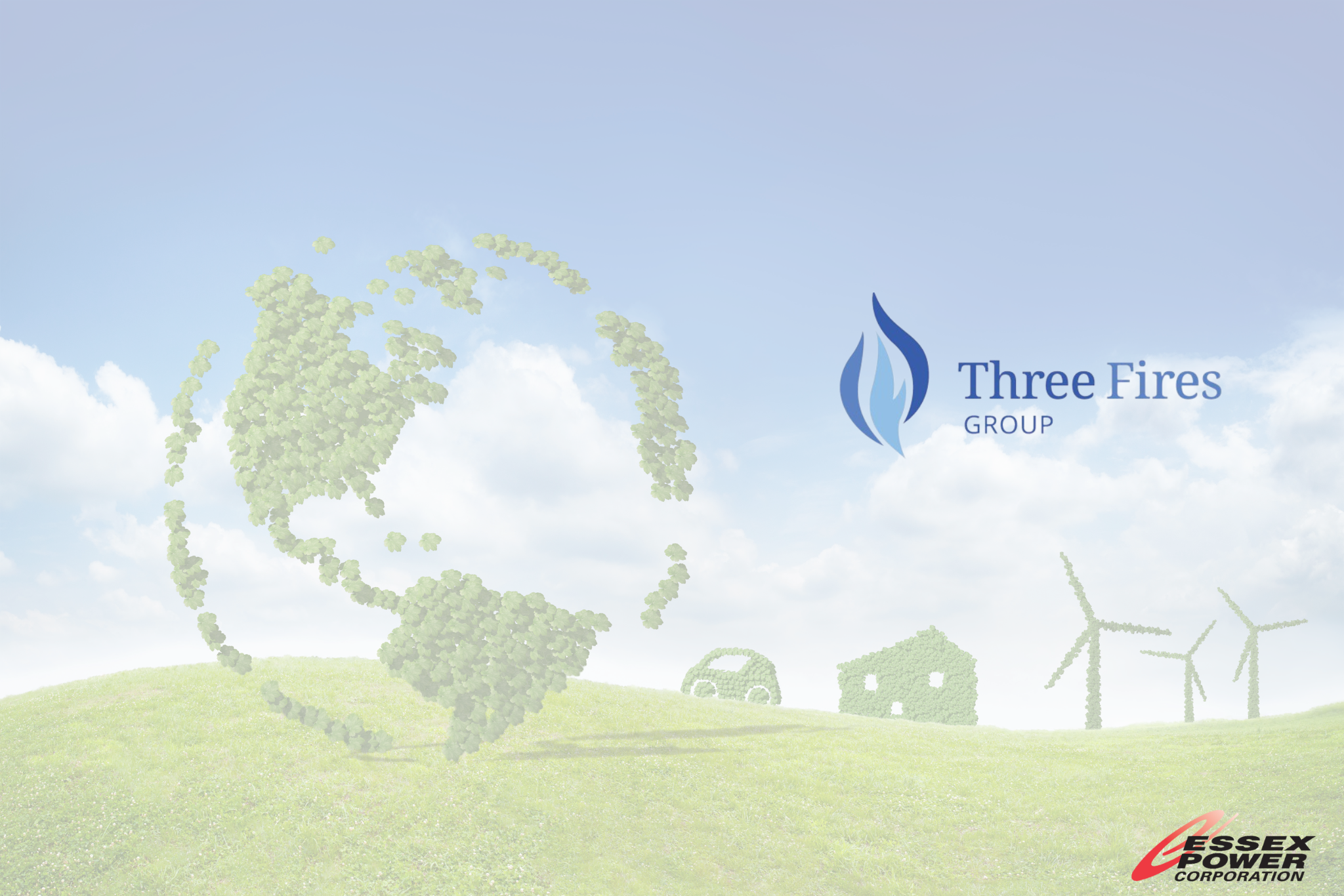 Partnership With Three Fires Group
The Three Fires Group together with Essex Power Corporation are excited to announce their unique partnership working together to provide regional energy solutions that are guided by principles of stewardship for the land, air and water.
"Three Fires Group is focused on generating wealth and prosperity from economic and infrastructure opportunities for current and future generations. Our vision is to make the Three Fires Territory of the Great Lakes a world-class destination for sustainable investments," said Chief Mary Duckworth of Caldwell First Nation and Chief Kim Bressette of Chippewas of Kettle and Stony Point First Nation. "We advance historic investments in infrastructure and clean energy projects that align with seasoned and highly qualified industry and investment partners to drive economic dividends and ecological stewardship."
"This partnership will benefit both organizations and establish a model for collaboration with First Nations communities," adds Gary McNamara, Chair of Essex Power Corporation. "Essex County requires strong community partners to advance and support regional energy solutions and the Three Fires Group will provide the proven knowledge and experience necessary to advance these goals."
This partnership is the first of its kind in the region. Through investments and partnerships in major development projects, the Three Fires Group and Essex Power Corporation will advance reconciliation and support the ability of communities and industry to thrive in a modern and sustainable economy.
"We are thrilled to join forces with Essex Power Corporation to bring innovative energy solutions to the Three Fires Confederacy Region," said Vince George, President of the board for the Three Fires Group. "This partnership represents a significant step towards a sustainable future, one where economic growth and environmental stewardship go hand in hand. We are proud to be at the forefront of this movement, and look forward to working with Essex Power Corporation to drive positive change for our communities and the environment."
The Three Fires Group is an Economic Territorial Organization (ETO) accelerating critical infrastructure and clean energy investments in the Three Fires Confederacy Region of Southwestern Ontario between Waterloo to Windsor.